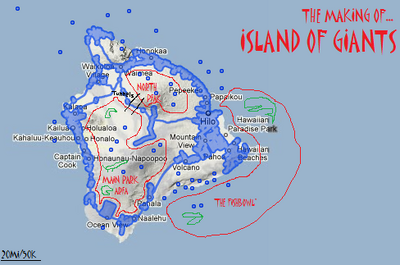 So, this is my design board for Island of Giants. Feel free to look around.
Island Choices
Island choices. Obviously.
Pros:
lots of room
many different habitats
nice scenery for man and beast
Cons:
er...a bit populated...more than a bit populated
lots of endemic species to build around
Pros:
Cons:
cities all over the place
er...don't get me started about all the endemic lemurs, chameleons, amphibians, etc.
no damaging the forest
Pros:
uninhabited (for once)
ready food supply of non-native rats. Yum!
lots of trees
Cons:
at 13 degrees Celsius it's a bit chilly
some endemic species
maybe a bit too smal...?
Pros:
bigger!
quite a nice range of habitats
Cons:
it's in Lake Superior. Which means it's probably cold.
lots of wolves and moose
The Azores
Mapping
Weeeeelll...due to the fact that it's populated on the Big Island, it'll probably be placed in the inner island, with transportation tunnels underground as needed.
Animals
Where they should go on the island, feeding requirements, profile, etc.
Animal Habitats
Important in finding where they go on the island, so let's get started.
Basilosaurus cetoides
Warm ocean, closer to the coast.
Livyatan melvillei
Ocean.
Zaglossus hacketti
Forest?
Island Structure
Fences, Tunnels, Exhibits, Visitor's Center, Aviary, Aquarium, accomodations/restrooms/refreshments etc.