I'm going to be less active for a long while. Please click here for details.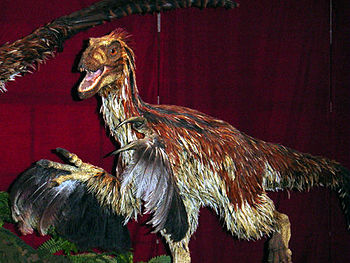 Hello Jurassic Park Fanon wiki! I'm Styracosaurus Rider and you'll know me from the regular Jurassic Park wiki (and a bunch of other places, in all probability). I'm working on two Jurassic Park IV stories. Be sure to check them out!
I might not be very active, because I am part of about sixteen thousand wikis, five dozen forums, fanfiction.net, and fictionpress.com. I also have a real life despite the overwhelming evidence to the contrary.
My projects
See also: Articles written by Styracosaurus Rider
2010/2011
Main article: List of stories planed by Styracosaurus Rider
Currently
Affiliate Fanon Wikis
The Lazarus Project
first efforts July 30 2003 in assoc. w/ Servicio de Investigación Agroalimentaria del Gobierno de Aragón
2013 - collab with U. of Newcastle and U. of New South Wales
Chytridiomycosis eliminated
Struthio camelus syriacus reintroduction project - possibility of removing S. c. molybdophanes for original ecological balance
68°30′46″N 161°29′45″E - check w/ Dr. Zimov
Community content is available under
CC-BY-SA
unless otherwise noted.